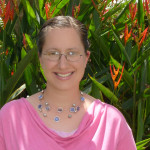 I grew up on Philadelphia's Main Line, and never thought I'd be a writer. Was there such a thing as a professional reader? That was more up my alley. By the time I hit middle school, I'd devoured everything from Madeleine L'Engle's fantastical A Wrinkle in Time to Homer's epic The Odyssey. Some things never change — I still read two or three books a week — but some things do. Somewhere along the way, the idea of writing professionally began to take root.
Serendipity tossed me headfirst into the world's best career. It was 2005, and I had graduated into the economic quagmire of the Great Recession. As I doggie-paddled through a flood of uninspiring job options, I was offered the chance to craft webcopy for two Internet startups. Enter my love of reading and add to it an affinity for all things online (and the ubiquity of how-to books available today), and you have an educated, Internet-savvy, SEO-oriented writer. You have me.
As I whittled my way into a professional writing career, I realized that as a freelance telecommuter, I could work from anywhere in the world. Possessed by a sense of adventure and a twenty-something's freedom, I tamped down my nerves, gave away my belongings, and moved to Costa Rica with two suitcases and my cat. And here I've been ever since, traveling, living and experiencing the world. And writing all about it, of course.